NORTH CAROLINA- North Carolina Governor Pat McCrory (R) has declared a "state of emergency in four counties that were hit hard by tornadoes Friday afternoon. The declaration covers Beaufort, Chowan, Pasquotank, and Perquimans counties.
Dozens of homes were damaged or destroyed across those counties as tornadoes confirmed by the National Weather Services as EF-1 or EF-2 (winds up to 135 MPH) tore through the northeast part of the state.
What I witnessed firsthand in Beaufort, Chowan and Perquimans counties is a stark reminder of how damaging tornadoes can be," said Governor McCrory. "My heart goes out to the hundreds of people dealing with property damage, injuries, and even the loss of life. In times like these, we must stick together and help each other out, and we will do all that we can to help communities hit by these storms."
An 11-month Gavin Soto of Edenton died Sunday from injuries he suffered in a twister that hit his family's home.
The emergency declaration allows local governments to more quickly get help from the state and allows for requests for aid from the federal government. Public Safety Secretary Frank Perry will implement the state emergency plan.
83-year-old Louise Bonner lost her home off Burnt Mill Road during the storm Friday night. "All of a sudden everything just picked up. I could feel the house falling apart. It's a miracle I got out." she says.
Bonner says the wind was blowing her around inside the house. She managed to escape the wreckage and cross the street to her neighbor's house.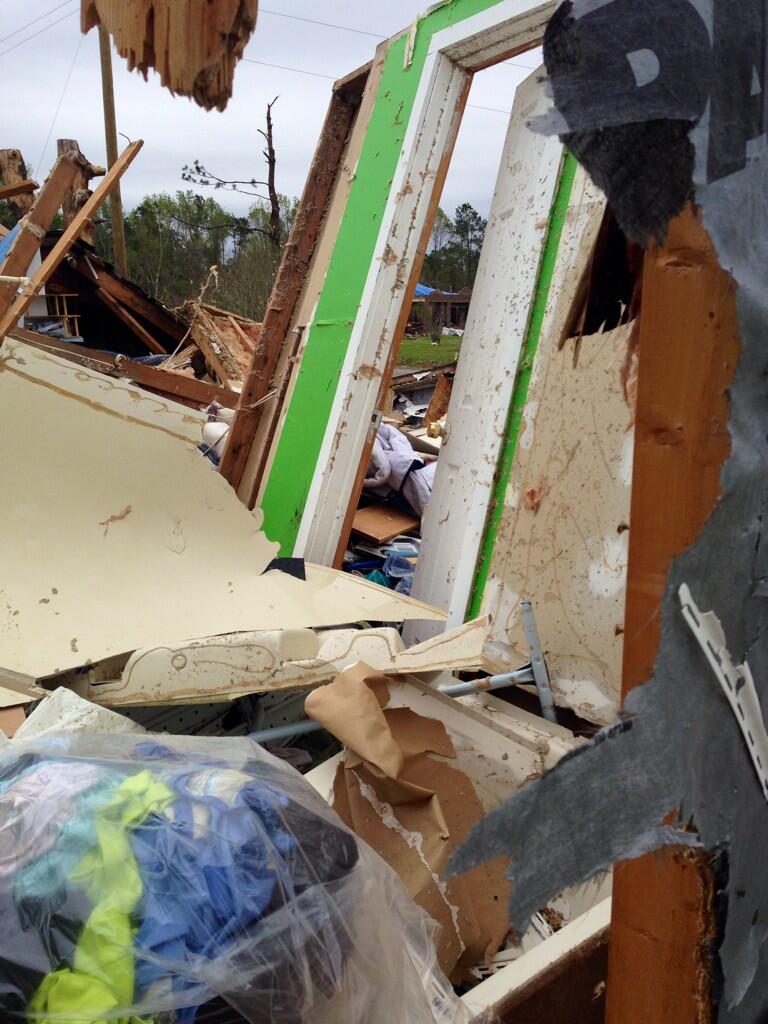 "God wasn't ready for me," she said. "There are still things I have left to do in this life."
Other homes on the block have major damage, but Bonner's is the only total loss nearby. She tells 13News Now Reporter Philip Townsend that an insurance agent visited the home Saturday, but she is still waiting to hear about coverage.
Print
Email
|